Dongguan Zhonglong Pump Technology Co. Ltd
Dongguan Zhonglong Pump Technology Co., Ltd. (Formal called Dongguan Zhonglong Motor&Electric Appliance Manufactory Co., Ltd or Dongguan xinlinglong Motor&Electric production factory was founded in November 2001), is a R&D oriented professional manufacturer in brushless DC pump industry. Z.L.PUMP is also the earliest Chinese enterprise in miniature brushless DC Pump R&D and production, now it becomes the industry leader with largest producing ability and high-end market positioning.

Z.L.PUMP is located in Shijie Town, Dongguan, China. It brings together a team of top professionals and engineers in miniature brushless DC motor and pump R&D and manufacturing; in addition, we've established a cooperative relationship with Tsinghua University and Nanjing University of Aeronautics & astronautics as the company's strong technical support.; Z.L.PUMP was awarded "AAA" high-integrity enterprise of China's small and medium enterprise in August 2016, and it was also identified as The National High-Tech Enterprise in October 2016.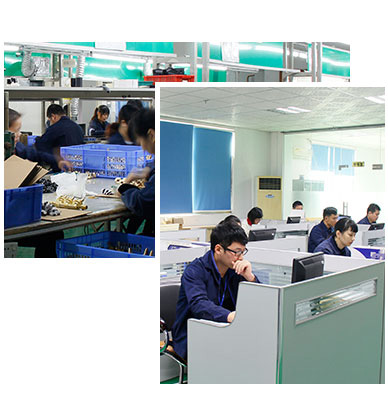 Our products are available in 5 series, more than 1000 models with Certifications of CE, FC, FDA, NSF and RoHs. We also hold 5 invention patents, 15 utility model patents and 6 shape patents; TS16949, ISO and some other world-class quality management system are taken in our production and operation.

Brushless DC pump is with advantages of long lifespan, no spark, low power, low noise, high efficiency and speed steady, reliable operation, which completely solved leakage problem and eliminated potential health and safety hazard caused by harmful and poisonous substance seepage through bearing seal in traditional pump.
As rapid developing and new environmental protection products in the 21st century, they are widely used in electric vehicles, water dispensers, coffee machine, air purifier, fountain, aquarium, air conditioning, refrigeration, computers circulation cooling, solar water heaters, irrigation, soilless culture, travel showers, flush punch lathe, and medical care and so on.

Z.L.PUMP is reputed with rigorous products and remarkable quality, we're unswerving to implement the strategy of internationalize our brand; Z.L.PUMP access to domestic and international market rapidly with excellent service and advanced management system. Z.L. PUMP products have been exported to Europe, North America, South Africa, Australia, Japan and South Korea, as total more than 50 countries and regions. Currently, we've established cooperation with General Motors, Philips, Automet, BAIC Motor, Sichuan Auto, Lifan, Yin Tong, BYD, Midea and some other famous enterprises.

We will keep dedicating ourselves to making win-win cooperation with all new and old customers at home and abroad to develop together.
Z.L.PUMP brand also eventually become a world-class miniature brushless DC water pump brand.